WHAT IS
MAN TO MAN?
Man to Man believes that strong Christian men are a necessity for strong families, a strong church, and strong communities. We further believe that men are given a special purpose by God and are specifically blessed with characteristics needed to accomplish the will of our Father. Our goal is to inspire and equip ALL men to be able to recognize and gladly accept the special calling God has for us.
Read the latest Blog from our Contributors
Our blog is a great place to get regular inspiration from our M2M leaders and contributors. Check out the latest articles today!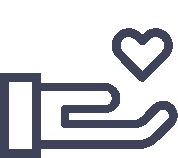 When I was a child, I talked like a child, I thought like a child, I reasoned like a child. When I became a man, I put the ways of childhood behind me.